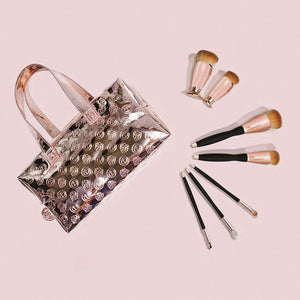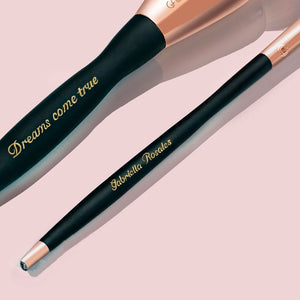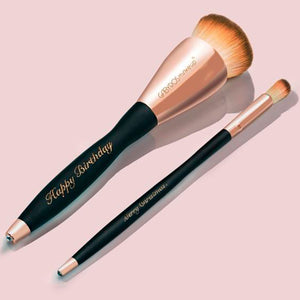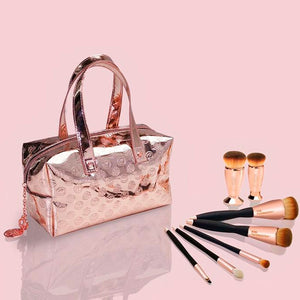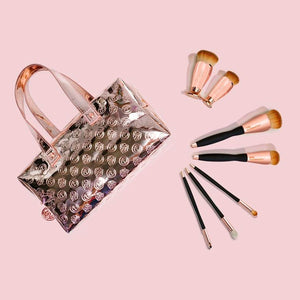 The Rose Gold Master Jewel Collection
Las 7 Joyas en una Edición Limitada con el Bolso Rose Gold lleno de detalles hermosos
—
Our 7 Jewel Brushes together in a stunning Rose Gold bag full of luxury details. 
This is a very exclusive Limited Edition Item as we launched every year and will only be available for a limited time.
This Set includes/ El set incluye:
The FaceMaster
Mini FaceMaster
Travel FaceMaster
Mini travel FaceMaster
Master Blending
Master Eyeliner
Eye Master 
The Rose Gold Bag 
Un valor de $400  en esta promo imperdible 
SORPRESA!
Ahora puedes personalizar tus joyas! (Las 5 brochas con mango del Holiday collection FaceMaster, Mini FaceMaster, Master Blending, Master Eyeliner y Eye Master.
Con tu nombre, iniciales o mensaje especial! 🤩🤩🤩 para tenerlas identificado o para dar el regalo Perfecto e ideal.
Importante: No olvides colocar tu mensaje en el cuadro "Detalles del Grabado" con un máximo de 20 caracteres para poder colocarlo en el producto.
(se colocará el mismo mensaje en las 5 Joyas)