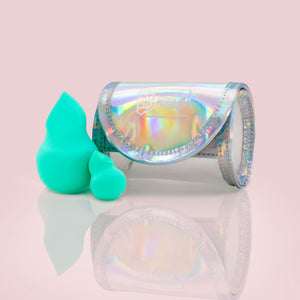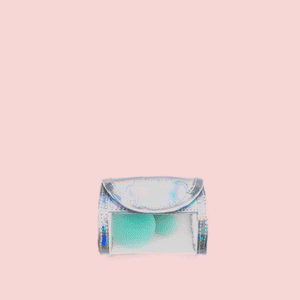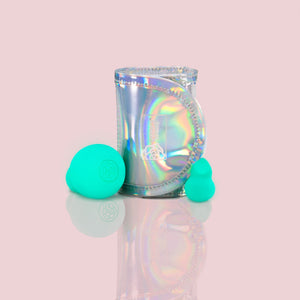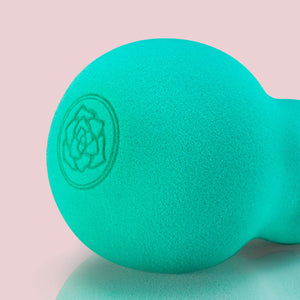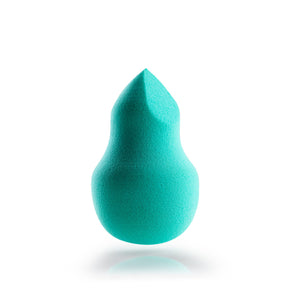 Nuestra increíble esponja de difuminar finalmente regresó 🙌🏻, pero no volvió sola! Esta vez con la mejor acompañante su propia versión mini size 😍 y juntas  son las herramientas perfectas para una aplicación de maquillaje impecable, ideal para todos los que aman este tipo de esponjas y su versatilidad, este Set presenta una forma/corte y densidad única para fundir al máximo los productos y meterse hasta el último rincón, especialmente  en el área debajo de los ojos y difuminarlo a la perfección. Tienen forma ergonomica muy cómoda de sujetar y manipular.

Puedes usarlas con cremas, líquidos, primers, bases, corrector, polvos y también es perfecto para hacer Baking y corregir errores en el maquillaje, actúa como un "borrador mágico".
Se puede lavar fácilmente con agua y jabón líquido para usarse miles de veces.
Puedes usarlas tanto secas como mojadas. Pero para obtener los mejores resultados al difuminar productos, se recomienda humedecerla con agua hasta que casi duplique su tamaño, exprimir y luego aplicar el producto deseado con movimientos de rebote sobre la piel.
Presiona suavemente a toquesitos, no arrastres con fuerza.

El Set viene en un hermoso bolsito Holografico con malla y cierre imantado para llevar a todos lados y a la vez proporcionar circulación de aire.

Ten cuidado con las uñas al lavar las esponjitas para evitar que se rompan y mantenlas en un lugar seco y limpio para evitar microorganismos.
Este producto es libre de látex y crueldad animal
* todos los precios están en dólares estadounidenses (USD) ❗ POR FAVOR para dudas LEA NUESTRA POLÍTICA E INFORMACIÓN DE ENVÍO Abajo
......................................................................
🇺🇸 Our amazing Blending Sponge finally came back but not alone! This time with the Mini baby sponge 🥺 The Perfect tools for a flawless makeup application, this sponge set features an unique shape to get in the undereye area and blend it  to perfection. 
You can use it with creams, liquids, primers, foundation, concealer, powders and It's also perfect for Baking. 
 Can be washed easily with liquid soap and water to be used thousands of times. 
You can use it both dry or damp. But For best results when blending, is recommended damp it with water before use, until it doubles in size and then apply the desired product with bouncing motions on the skin. Dab gently don't press too hard. 
The set comes in a beautiful Holo Mesh bag to carry around and provide air circulation. 
Be carefull with your nails when washing the sponges to avoid tearing and storage it in a dry clean place. 
 This Product is Latex Free and Cruelty Free
*all the prices are in US dollars (USD)
❗PLEASE READ OUR POLICY & SHIPPING INFO DOWN BELOW  //LEE NUESTRAS POLÍTICAS DE ENVÍO ABAJO EN ESTA PÁGINA