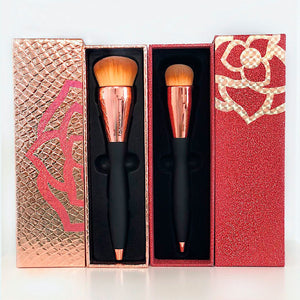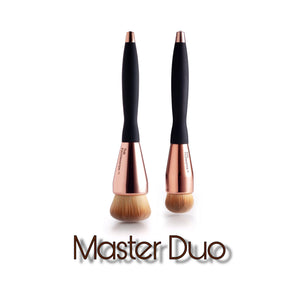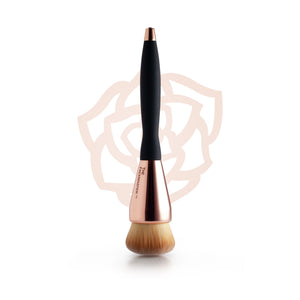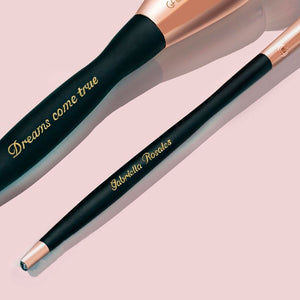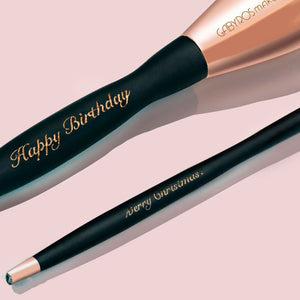 MASTER DUO * THE FACEMASTER ®️ & MINI FACEMASTER ®️
Our two Best Seller Jewell brushes The Facemaster ®️ and Mini Facemaster ®️ together in an amazing discounted price!
Nuestras dos brochas Best Seller The Facemaster ®️ y Mini Facemaster ®️ juntas en un combo especial de promoción.
La oportunidad perfecta para probar estas bellezas que se volverán tu obsesión.

No la dejes pasar!!!
A little bit goes a long way with these brushes you just need 2 drops of foundation for a flawless finish. The little the better. You can also build up the finish as you like.
Necesitas muy poco producto al usar estas brochas, 2 gotas de base te servirán para lograr un hermoso acabado. Mientras menos cantidad mejor! Y siempre puedes construir el acabado a tu gusto. 
Measurements:
FaceMaster size
Diameter/ circumference active part (head)
4,5 inches (11 cm )
Top part (seen from above) 1,8 inch (4,5 cm)
Mini FaceMaster size
Diameter/ circumference active part (head) 3,5 inches (9cm)
Top part (seen from above) 1.1 inch (3 cm)
❗PLEASE READ OUR POLICY & SHIPPING INFO DOWN BELOW BEFORE ORDERING //POR FAVOR  ANTES DE HACER TÚ ORDEN LEE NUESTRAS POLÍTICAS DE ENVÍO ABAJO EN ESTA PÁGINA