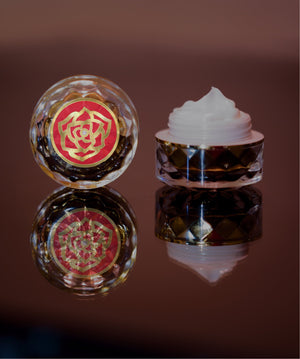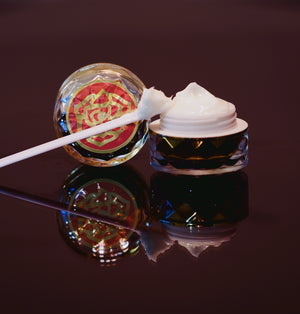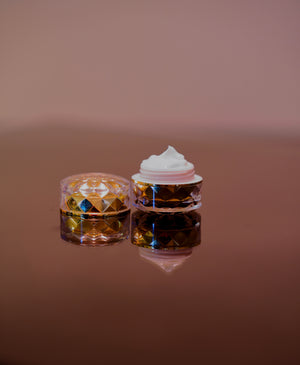 MASTER CREAM  BY GabyRosMakeup / Pre Makeup Cream
                  FOR ALL SKIN TYPES
Híbrido entre Gel y Crema Hidratante de rápida absorción para pieles secas, mixtas o grasas. La sensación fresca de un gel con la hidratación profunda de una crema. diseñado como preparador de piel antes del maquillaje pero puede usarse como hidratante de Dia de Noche y hasta de contorno de ojos. Solo necesitas una pequeña cantidad para apreciar los beneficios. 

Se absorbe rápidamente para que puedas empezar tu maquillaje sobre un canvas hidratado para que todo lo que apliques se funda mejor en la piel para un acabado menos pesado y que dura mucho más tiempo. 
Promueve hidratación sin sensación grasosa, suaviza la textura de la piel y promueve la firmeza y regeneración celular Gracias a la Coenzima Q10, el Ácido Alfa Lipoico, los DMAE, la Elastina y Colageno. Notarás un aspecto más saludable en tu piel.
Además contiene Antioxidantes, vitaminas y aceites esenciales.
(No tiene fragancias añadidas solo Tiene una sutil fragancia natural a coco de menos de 1%, por el extracto de aceite esencial presente en la crema)
Ingredients: Water, Glycerin, Isopropyl Myristate, Pure Coconut Oil, Aloe Vera ,Collagen, Elastin, Alpha Lipoic Acid, DMAE Bitartrate, Argan Oil, (Ubiquinone) CoQ10 , Phenoxyethanol,  Glyceryl Stearate, Ceteareth 20, Stearic Acid, Tocopherol (Vitamin E), Sodium Hyaluronate, Sodium Hydroxide, Vitamin C, Triglyceride, Citrus Aurantium (Orange) Extract, Green Tea (Leaf Extract), 1% natural Coconut Fragrance (no Fragrance added) DMDM Hydantoin.
Cruelty Free/ Paraben Free/ Silicone Free/ Sulphates Free
FOR EXTERNAL USE ONLY. DO NOT INGEST
SOLO PARA USO EXTERNO. NO INGERIR.
Try in small area first
To use as a daily moisturizer, apply a small amount 2-3 times daily to desired areas and gently massage until absorbed.
                        MADE IN THE USA
                 Formulated & Distributed by
                       GabyRosMakeup Inc
                      Miami, Florida 33137