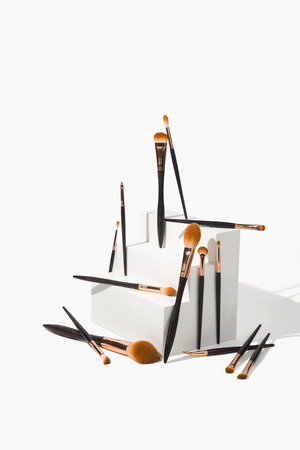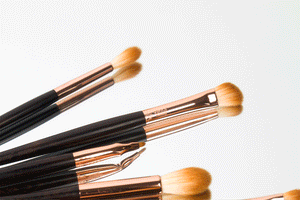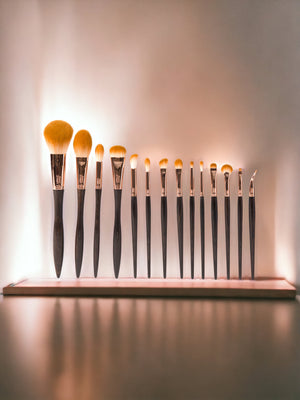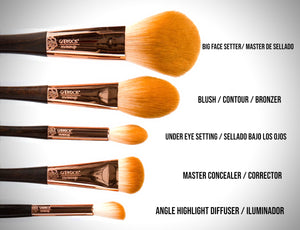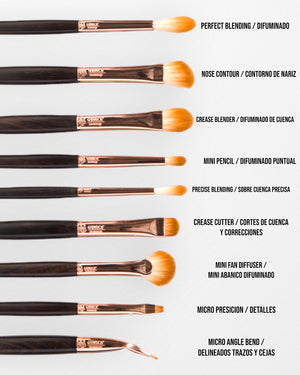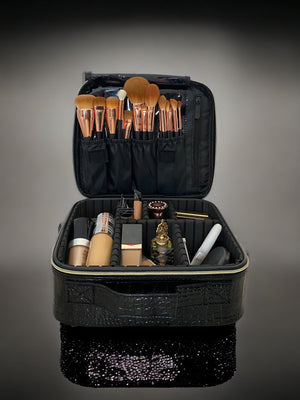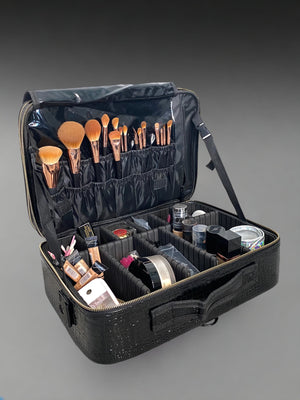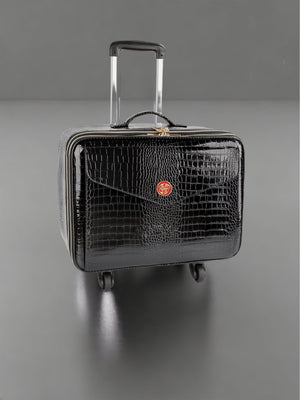 Full Pro Collection / BROCHAS PRO
Advance technology applied to detailed and luxury hand crafted Professional makeup brushes design to perfection.
completely Vegan, ecological low footprint, paint free pure ebony handles
Tecnologia aplicada al diseño de brochas detalladas a la perfección en forma, cortes, ergonomía y función.
Extremadamente lujosas y totalmente veganas, talladas a mano con madera de Ébano cruda pura y de baja huella ecológica. 
Te ofrezco la opción de comprarlas individuales o toda la colección completa solas o con Maletines profesionales para cargar todos tus productos en 3 tamaños distintos: Pequeño, Mediano y Maleta rotatoria Grande.
No olvides elegir como las quieres 👆🏻
El Set completo esta compuesto por: 
line up:
Pro 01    BIG FACE SETTER/ MASTER DE SELLADO
PRO 02  BLUSH / CONTOUR / BRONZER
PRO 03. UNDER EYE SETTING / SELLADO BAJO LOS OJOS
PRO 04  FLAT MASTER CONCEALER / CORRECTOR
PRO05   ANGLE HIGHLIGHT DIFFUSER / ILUMINADOR
PRO 06  PERFECT BLENDING / CLÁSICA DE DIFUMINADO 
PRO 07  MINI FAN DIFFUSER /  MINI ABANICO PARA DIFUMINADO
PRO 08 CREASE BLENDER / DIFUMINADO DE CUENCA
 PRO 09 ANGLE DEFINER (NOSE CONTOUR / CONTORNO DE NARIZ)
PRO 10 PRECISE BLENDING / SOBRE CUENCA PRECISA

PRO 11  MINI PENCIL / DIFUMINADO PUNTUAL MINI
PRO 12  MICRO ANGLE BEND / DELINEADOS TRAZOS Y CEJAS MICRO 
PRO 13 CREASE CUTTER / CORTES DE CUENCA Y CORRECCIONES 
PRO 14 MICRO SQUARE PRESICION / CUADRITO MICRO PARA DETALLES