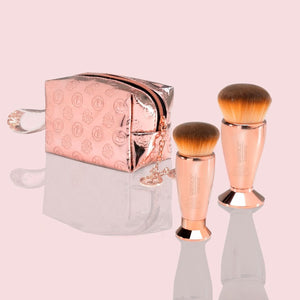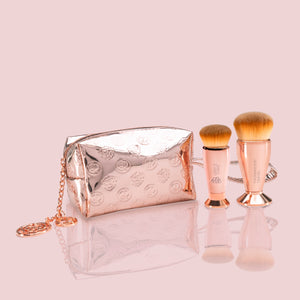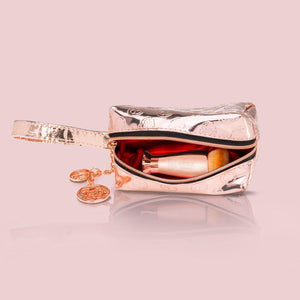 Duo Travel (Original y Mini Travel FaceMaster)
Ediciones limitadas coleccionables y absolutamente hermosas en ambos tamaños: original FaceMaster Travel  y la version Mini en el hermoso estuche Rose Gold metálico para que las lleves a donde quieras.
Te encantarán!
Two Sizes of our amazing Travel versions 🙌🏻 the Big original size and the Mini FaceMaster ™️ so you can try the best of both and in a perfect to go size in a beautiful Rose Gold custom Bag
They also look gorgeous in your vanity and gives the most flawless finish to any product you choose: liquids, cream and powders 🥰 Brush + Sponge at the same time using very little product. 


The Facemaster ™️®️ all rights reserved 
   The Brushes are designed and cut entirely by me (GabyRosMakeup) and produce in limited quantities exclusively for my Brand by expert artisans. Each brush is completely made by hand one by one like jewelry pieces. And get checked 3 times for quality and finish with the higher production standards. I'm proud of my artisans and praise and value their work and dedication to my brushes. The same as I value you as a customer so if anything you are not satisfied please let me know and I'll fix it for you asap. Thanks in advance for your support