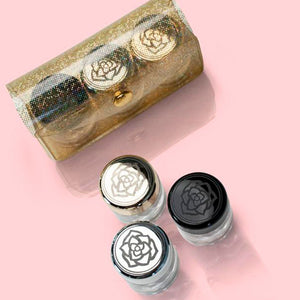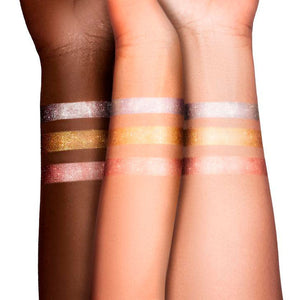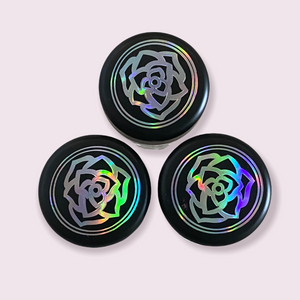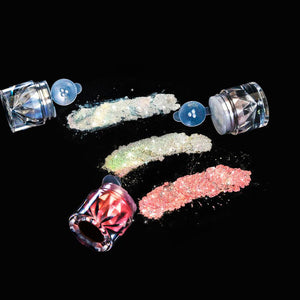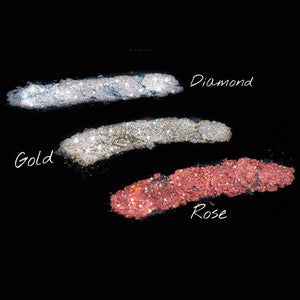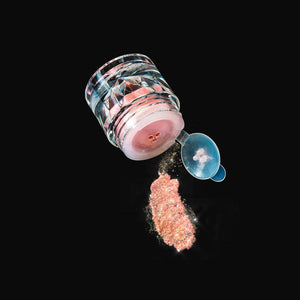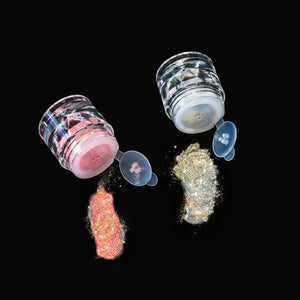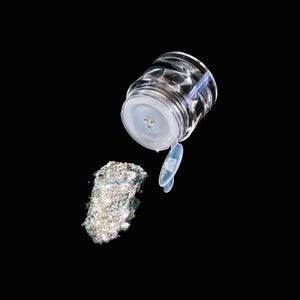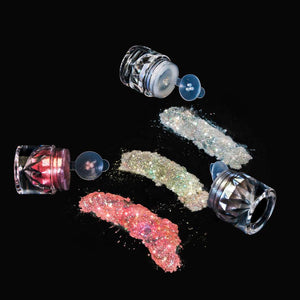 Polvo de Hadas ✨ Magical Loose Glitter Trio
Un producto que llena nuestro corazón de Alegría, fórmula nunca antes vista, brillo inimaginable, máxima adherencia y colores universales Perfectos para todos tus looks.
Elaborados con los ingredientes de mayor calidad del mercado, estos mágicos glitters tienen una luminiscencia única que capturará todas las miradas. 
Puedes usarlos en párpados, rostro y cuerpo para un instantáneo baño de brillantes sobre tu piel.
Funciona Perfecto aplicado directamente en la piel o sobre sombras o primers. Usa una brocha plana para aplicación intensa o una fluffy (tipo blending) para efecto sparkle (chispeado) de ambas maneras  queda absolutamente espectacular.
el set Original incluye 3 tonos: 

Gold: micro glitter ultra reflectivo destellos dorados 
Diamond: Brillo puro, no deposita color si no brillo de diamantes 
Rose: un sutil rosa pálido con una mezcla de 3 tonos de glitter para efecto multi cromático que te dejara boquiabierto 
el Trío Holiday ✨ tiene 3 Tonos Edicion Limitada
- Sunset 🌅 mezcla de Cobre, Dorado, Bronce y reflejos rosados. El brillo es un espectáculo.
- Universe 🌌 multicromatico entre Morado, marrón, azul, turquesa y esmeralda que se ve espectacular solo o sobre un Smokey eyes 
— Candy Candy 🍭 Base traslúcida y reflejos baby pink para un brillo 💖 
años de trabajo en perfeccionar estos tríos, esperamos tener encanten! Y si es así déjanos tu review y no olvides mencionarnos en las redes para ver tus creaciones @gabyrosmakeup @gabyrosmakeupshop 
——-
Ultra Sparkling Trío Set with multireflecting particles for a magical finish to all your looks, can be use on the face and the Body for the ultimate diamond glow.
Original 3 spectacular shades: Diamond, Rose and Gold will take your breath away, just beautiful 
Holiday: Universe, Sunset and Candy Candy